7 tags
8 tags
9 tags
8 tags
9 tags
7 tags
The Color and The Light Is Out!
At long last, The Color and The Light, followup to last year's EP The Rain That Falls, is out today! You can find it in several different places: CDBaby.com (physical and digital) Amazon (digital) iTunes (digital) Also, I will be releasing a video song diary about each song on the EP for the next week. Here's the first one:
6 tags
Get "The Rain That Falls" For Free!
In anticipation of the release of The Color and The Light next Tuesday, I'm giving away my previous EP The Rain That Falls for FREE on Noisetrade.com until then! 
7 tags
CD Release Show on Stageit!
In just 8 days, The Color and The Light EP releases! To celebrate, I'll be doing an online CD release show on Stageit.com on Thursday, May 2, at 8pm EDT. I'll be playing through the EP, along with a few other songs and covers. Hope you can join me! Tickets are $5 and can be purchased here.
4 tags
Sneak Peek from The Color and The Light: "Hope Is...
The Color and The Light EP drops on April 30th. In the meantime, here's a sneak peek of the first song, "Hope Is Rising"
4 tags
The Color and The Light EP Releases April 30th!
After much labor and time, I'm pleased to announce that The Color and The Light, the follow up to The Rain That Falls, will be released on April 30. It will be available digitally through CDBaby.com, Amazon, and iTunes, and will be available in physical form exclusively through CDBaby.com. I can't wait to share it with you all! 
6 tags
6 tags
My First Stageit Performance!
On Thursday night, I'll be giving my first online musical performance on Stageit.com. I'm really excited to play some of my old tunes for you guys, as well as some new songs from the upcoming EP. Tickets are only $5,  and the top three tippers will also get a free digital download card of my full length album.  You can purchase tickets for the show here. 
9 tags
Holy Week Poetry Reading Tonight! →
Looking for a way to celebrate Holy Week? Come and listen in tonight at 8pm as I read my short work, The Lay of the Lord: Death and Triumph, an epic retelling of the suffering, death, and resurrection of Christ.
6 tags
5 tags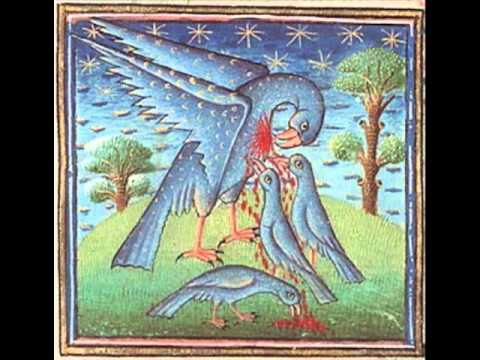 6 tags
5 tags
4 tags
EP Sneak Peek!
Here's a sneak peek from my upcoming EP The Color and The Light. This is the first song, "Hope Is Rising".
4 tags
5 tags
8 tags
Lenten Poetry
If you're looking for something to help aid in your Lenten devotions, consider parts 2 and 3 of my Lay of the Lord poetic trilogy. Part 2 covers the life and ministry of Christ, while Part 3 covers His death and resurrection. Click on the covers below to view and purchase each book (only $10 each)
1 tag
4 tags
EP Recording Finished!
I completed the last bits of recording for The Color and The Light last night. Now it's on to the mixing and mastering process. Hopefully I'll have the EP out within a month or so! Stay tuned!
5 tags
6 tags
Book An Event
Want to book me for a show? Now you can by following this link to my Facebook or simply clicking the "Book An Event" tab above. I am sticking to the New England area for the winter and spring, but I am open to shows beyond that region in the summer months. Thanks!
3 tags
4 tags
2 tags
5 tags
Christmas Videos
Here's a YouTube playlist of videos I had put together for Wonder last year.
3 tags
10 tags
Good King Wenceslas Christmas EP
Here's some NEW Christmas music for you guys! You can download it for free. You can also find it for free on Noisetrade.
4 tags
3 tags
Black Friday Weekend Special: 30% off All Books
Use the code DELIRITAS on checkout and get 30% off any order of my books through Lulu Press, now through Tuesday. Just go to the Books tab above.        
6 tags
Black Friday Special: Get My Christmas EP FREE!
Click on the cover below to download my Christmas EP for FREE on Noisetrade!
4 tags
6 tags
6 tags
9 tags
It's (Almost) The Most Wonderful Time of the Year
So according to my trip through tree-decked out Macy's the other day, apparently we're supposed to be thinking about Christmas already.  Okay, it may be a bit early (and greedy) for Macy's to be in full-blown Christmas mode already, but I guess it doesn't hurt to start thinking about some Christmas related items, which is the reason for this post. If you're...
8 tags
4 tags
The Red Shed Contest
What do Che Guevara, a rosary necklace, and a tube of Revlon lipstick have in common? Well I found them in an abandoned red shed in the forest, but I want you to tell me how and why they got there. Come up with a clever explanation and you could win a prize of one of my books or albums! Check out the details of the contest over on my blog.
5 tags
1 tag
New Show!
Just added a new show to the events page. I'll be doing the 8pm feature performance at The Coffee Depot open mic on October 26.
4 tags
A Free Song For Fall!
Today is the first official day of fall, my favorite season of the year. In celebration, I'm giving away my song "Beautiful Goodbye", about this beautiful, paradoxical season of the year, for free today! Just click the download button to get your free track! Now go enjoy it with a cup of cider and slice of apple pie or something.
6 tags
Free Song In Remembrance of 9/11
Today I'm giving away my song "Winter In New York", which I wrote last year on the 10th anniversary of 9/11, for free. Please download it, listen, and remember that day. Thank a veteran, a firefighter, a police officer for their hard work and bravery. Here's my behind the scenes video talking about the song:
5 tags
6 tags
Standing Stones II in The Curator →
My poem "Standing Stones II" is in The Curator today.
3 tags